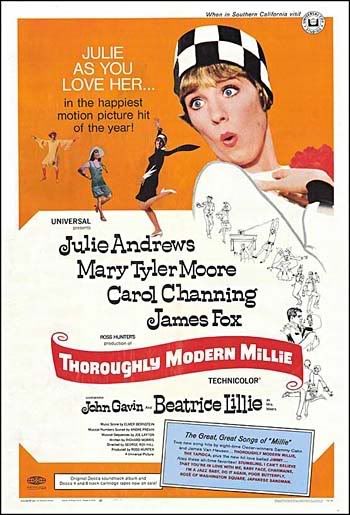 Thoroughly Modern Millie is a 1967 American musical film directed by George Roy Hill. The screenplay by Richard Morris focuses on a naive young woman who finds herself in the midst of a series of madcap adventures when she sets her sights on marrying her wealthy boss.
The soundtrack interpolates new tunes by Jimmy Van Heusen and Sammy Cahn with standard songs from the 1910s and 1920s, including "Baby Face" and "Jazz Baby." For use of the latter, the producers had to acquire the rights from General Mills, which had used the melody with various lyrics to promote Wheaties for more than forty years.
The film was nominated for seven Academy Awards and five Golden Globes. In 2000 it was adapted for a successful stage musical of the same name. A DVD was issued in 2003.[1]